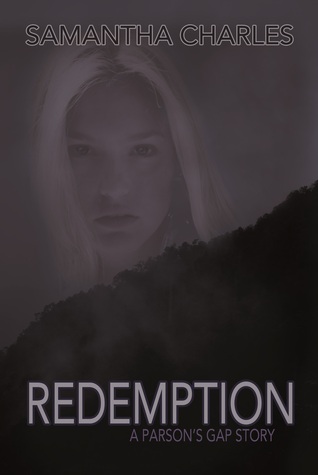 Redemption by Samantha Charles
Synopsis
Lindy Carver Harrington loses her unborn child during a violent altercation with her husband.
On the same day, her closest friend Sara careens off a mountainside to her death. Lindy is
devastated. Imprisoned by grief, and paralyzed by fear, she is easy prey to her husband's abuse.
She is unable to summon the strength to fight back, until now…
A brutal confrontation forces Lindy to choose to either end her husband's life, or save her own.
Escaping, she returns home to Parson's Gap to rebuild her shattered life. Still haunted by the
cryptic message Sara left moments before she died, Lindy becomes determined to answer the
voice from the grave and unravel the mystery surrounding Sara's death.
On a perilous journey into the final days of her friend's life, Lindy's quest for truth will expose
shocking secrets that will shake a small southern town to its roots. Confronting the demons of
her past, she strips away layers of lies buried beneath the magnificent mountains she calls home.
When the past and present collide, the truth may set Lindy free, if she can only live long enough
to take her last shot at redemption.
Published by Black Rose Writing at
www.blackrosewriting.com
ISBN: 978-1-61296-287-0
Author Bio
Samantha Charles is a native of the Southeastern United States. As a writer, she enjoys
sharing the rich, diverse, and sometimes dark, traditional heritage of the Appalachian Mountains.
Samantha's debut novel Redemption is the first of a series set in Parson's Gap; a small coal-
mining community inspired by the people and places she grew to love as a child. Her work
explores the social and cultural issues, both good and bad, that permeate the southern region she
calls home. When she is not busy creating new worlds, she teaches English at a local college.
Currently, she is hard at work on Salvation, the sequel to Redemption.
Samantha Charles
www.facebook.com/author.samantha.charles
https://www.amazon.com/author/samanthacharlesredemption