Southern Author Delights with Debut Novel
A gripping story of a young woman's quest for truth and her determination to fight back in
a world where survival has become the ultimate goal.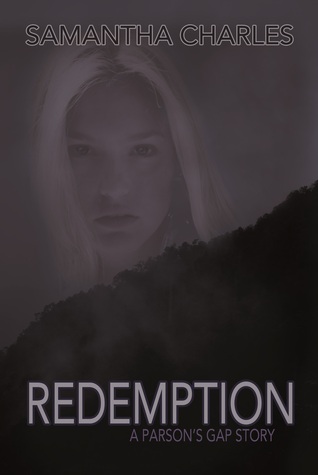 REDEMPTION: A Parson's Gap Story
Lindy Carver Harrington loses her unborn child during a violent altercation with her husband.
On the same day, her closest friend Sara careens off a mountainside to her death. Devastated,
Lindy becomes easy prey to her husband's abuse until a brutal confrontation forces her to
choose either to end her husband's life or to save her own. Escaping, she returns home to
Parson's Gap to rebuild her shattered life. Haunted by the cryptic message Sara left moments
before she died, Lindy embarks on a perilous journey into the final days of her friend's life, and
the truth she uncovers buried in the past may set Lindy free if she can only find a way to survive
the present.
Samantha Charles grew up in the Appalachian region of the Southeast in small towns that are
somewhat isolated from modern-day society by geography and choice. Although she now resides
in the Midwest, she remains passionate about the magnificence, as well as the malevolence, of
the southern culture. Redemption, her debut novel, explores the social and cultural issues of what
it means to be Southern.
The novel is a work of contemporary women's fiction inspired by the courage of Harper Lee's To
Kill a Mockingbird and infused with the elements of a modern day mystery and romance found
in the works of Sandra Brown. The quaint hospitable charm of the setting gives the work a
distinctive southern voice, yet the timbre of the Appalachians lacks the cultured polish of the
Low Country cadence found in Anne River Siddons' work.
Industry Reviews:
There's never a dull moment or a lull in the action. Charles makes her characters breathe in the
intensity of their relationships to each other. Redemption is the kind of book that the reader
does not want to put down. Adele Brinkley, editor at With Pen In Hand
[Redemption is] One hell of a novel. Terese Ramin, author of The Cured and Editorial Director,
Ignite at Entangled Publishing
December 12, 2013 Kansas City, KS.
Samantha grabs readers from the first sentence, then pumps up the powerful action to her final
page. Molli Nickell at Get Published Now
To see more reviews, go to
http://www.amazon.com/Redemption-Samantha-Charles/product
-
reviews/1612962874/ref=la_B00HGX0WG6_cr_hist_all?ie=UTF8&showViewpoints=1.
-ENDS-
Samantha Charles 14592 South Twilight Lane Olathe, KS. 66062
Email:
samanthacharles415@gmail.com
Facebook:
https://www.facebook.com/author.samantha.charles
Author Bio:
https://www.amazon.com/author/samanthacharlesredemption
Synopsis:
http://www.amazon.com/Redemption-Samantha
-
Charles/dp/1612962874/ref=la_B00HGX0WG6_1_1?s=books&ie=UTF8&qid=1388858158&sr=1-1
Visit
www.facebook.com/author.samantha.charles
or her publisher, Black Rose Writing at
http://www.blackrosewriting.com/other/redemption
, for contact details, reviews, photos, and an
author bio.
Additional publication: "My Mother's Kitchen" published December 2013 by The Binnacle: The Literary
Journal of Coastal Maine – Ultra-short- 2013
Redemption: A Parson's Gap Story
Published by Black Rose Writing at
www.blackrosewriting.com
ISBN: 978-1-61296-287-0
Samantha Charles